Board of Directors
Russell Peotter, President
After retiring as General Manager, Rus is now Senior Adviser to WGBY Springfield, the WGBH-affiliated public television station serving western New England. He is a member on a number of national and community boards, including America's Public Television Stations (APTS), American Red Cross/ Pioneer Valley Chapter, PeoplesBank, The Springfield Central Cultural District (Chair), MassCreative, OneHampshire Economic Initiative, Leadership Pioneer Valley, TRUSTEES Advisory Board, Double Edge Theatre, and Enchanted Circle Theater. Rus and his family raise goats, chickens, and horses on their farm in Chesterfield where he is also Town Moderator. He also loves canoes, fly fishing, and is a registered Maine Guide.
Susan McAllister, Vice President
A Colorado native, Susan served in the Peace Corps as a math teacher in Botswana, Africa '85-'87. Afterwards she taught middle school math and science, ultimately becoming the K-12 Director of Educational Technology for the Diocese of Oakland. In 1998, Susan and two other teachers created the non-profit Virtual Explorers—one of the first online learning environments for students. VE sought to provide positive female role models for girls in science, math and technology by visiting women wildlife biologists and documenting their field research in Ghana, the Amazon, Belize, and Idaho. In 2000, she joined her husband in MA to help build inRESONANCE, an education software company. When they sold in 2017, the company had 60 employees with 400 clients in 34 countries. Susan has traveled to all seven continents pursuing her passion for wildlife conservation, photography, and storytelling. She loves hiking and the outdoors and in 2018 hiked the 500 mile Camino de Santiago. Now retired, she is focusing her time and energy here in Williamsburg—a place she and her husband have called home for 20 years!
Pat Morey, Secretary
Pat Morey retired from Harvard School of Public Health where she worked as Project Manager of various government funded studies including those exploring the relationship of environmental factors with cancer and infertility. Before moving to Goshen, she was Treasurer of Sustainable Braintree, a community advocacy group committed to protecting the environment and promoting a sustainable lifestyle, and co-founder of Sustainable Braintree's Community Garden. After moving west, Pat joined the Open Space Committee in Goshen and serves as representative on the Community Preservation Committee. She also works part-time in the Goshen Building Department and for the Town Assessor. In addition to being a Board member, Pat has been volunteering with HLT since 2016 in the office and as a property monitor.
Tad Weiss, Treasurer
Tad has a background in manufacturing systems and engineering and is currently Director of a product development group in Agawam. Tad has traveled extensively around the country and is a few peaks shy of climbing all 48 4,000-foot peaks in the White Mountains. Tad has been a member of Westhampton's Open Space Committee for several years.
Gaby Immerman
Gaby teaches horticulture courses and connects students to plants and community as the Experiential Learning Specialist at the Smith College Botanic Garden. She is a Co-Moderator of the regional Mill River Greenway Initiative, and for the last decade has served as chair of the Mill River Greenway Committee in Williamsburg, a town committee working to extend the MassCentral Rail Trail to the center of Williamsburg. Gaby was an early organizer and long-time Board member of Grow Food Northampton, a hub of local food security that owns and operates a 121-acre organic farm and has developed diverse strategies to increase access, equity, and education around local food in the community. Her affiliation with Grow Food Northampton continues as chair of the Program and Site Advisors committee, spearheading farm development and leading organizational transformation around equitable access to farmland and centering farmers and communities of color in policies and programs.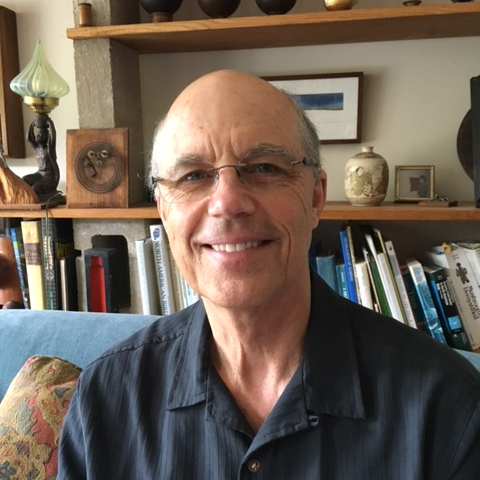 Peter Jeswald
Peter has over 35 years of experience in construction, design, and related fields, owning his own general contracting and design practice. He developed a home planning seminar in the early 1990's and has published a number of books on home building based on those seminars. Peter is a very active Conway resident, having coached little league and volunteered on committees, including the Long Range Planning Committee, Festival of the Hills, and the Conservation Commission for over 10 years.
Suzanne T. Kulik
Suzy retired from UMASS Donahue Institute where she was Director of Administration and Finance. Previously, she had almost 20 years experience in administration/finance of nonprofits. Suzy was a board member and Treasurer of the Hilltown Community Health Centers, Inc., 1978-1998 and 1996-2003. Upon retirement, Suzy joined the Hilltown Land Trust as a Board Member. She also served as a board member at Worthington Senior Housing, Inc. ("The Maples").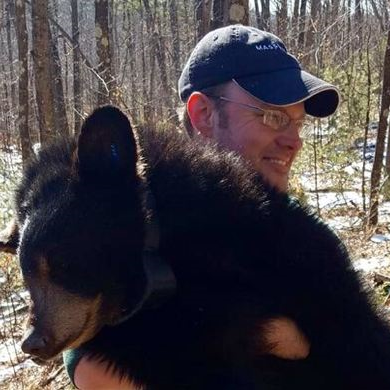 Andrew Madden
Andrew is a biologist who has worked in natural resource conservation for more than 25 years including positions in Idaho, Maine, and Maryland before settling in the Hilltowns. Currently employed as a supervising biologist with the Massachusetts Division of Fisheries and Wildlife, he is involved in many aspects of habitat protection and management. Andrew has served on a number of regional committees and has been a member of the Worthington Conservation Commission for more than 13 years. In his spare time he enjoys canoeing, fishing, hunting, hiking and being outdoors.
Michael Madole
Michael is Account Manager at Dendroyka LLC, maker of Landscape land conservation software. Michael came to Landscape from The Trustees, where he served as Assistant Conservation Restriction Stewardship Manager for three years. With The Trustees, Michael helped systematize and modernize the work of the CR stewardship program including establishing processes for drone monitoring and streamlining monitoring workflows. He also helped address easement violations and onboard new landowners. Before that, Michael served as an AmeriCorps Land Stewardship Coordinator for Hilltown Land Trust. When Michael's not helping land conservation organizations make the most of Landscape, he can be found in the woods with his horse Hazel practicing low impact forestry as Hilltown Horse Logging. Michael lives with his wife in Plainfield.
Paul Wetzel
Paul Wetzel is a plant ecologist with a passion for wetland ecosystems and their restoration. He studied a wide variety of wetlands from small, seasonal prairie potholes to tree islands in the Everglades. Before that he worked as an environmental analyst for a civil engineering firm, delineating wetlands, designing noise barriers, writing environmental impact studies. Now, he works at the Center for the Environment, Ecological Design, and Sustainability (CEEDS) at Smith College where he supports experiential education and manages the College's Ada & Archibald MacLeish Field Station in Whately. Paul is active in local Williamsburg government serving on a variety of Committees, including Finance and the Safety Complex. In his spare time Paul enjoys history, gardening, hiking, and canoeing.
Committee Members
Engagement Committee
Pat Morey – Chair
Susan McAllister
Rus Peotter
Carol Wasserloos
Executive Committee
Rus Peotter
Susan McAllister
Pat Morey
Tad Weiss
Project Management Committee
Andrew Madden – Chair
Richard Chandler
Gaby Immerman
Tom Jenkins
Carol Klyman
Michael Madole
Eric Weber
Tad Weiss
Paul Wetzel
Stewardship Committee
Peter Jeswald – Chair
Tom Jenkins
Roan Katahdin
Suzy Kulik
Michael Madole
Susan McCallister
Rus Peotter
Tom Quinn
Gary Roy
Paul Wetzel