This loop trail on land conserved by Hilltown Land Trust is open to the public and connects to a network of trails at the Petticoat Hill Reservation, a property of our affiliate organization The Trustees. Locke's Loop trail is accessible from the trailhead at Petticoat Hill Reservation on Petticoat Hill Road in Williamsburg.
Over a mile and a half of occasionally steep and strenuous trails traverse these two properties. Locke's Loop trail was constructed by the Williamsburg Wood Trails Committee.
HLT protected the trail with a conservation restriction donated by Sandra Warren and her late husband Jim Locke.
Download a trail map of Petticoat Hill Reservation and the connecting Locke's Loop trail from The Trustees website before you visit.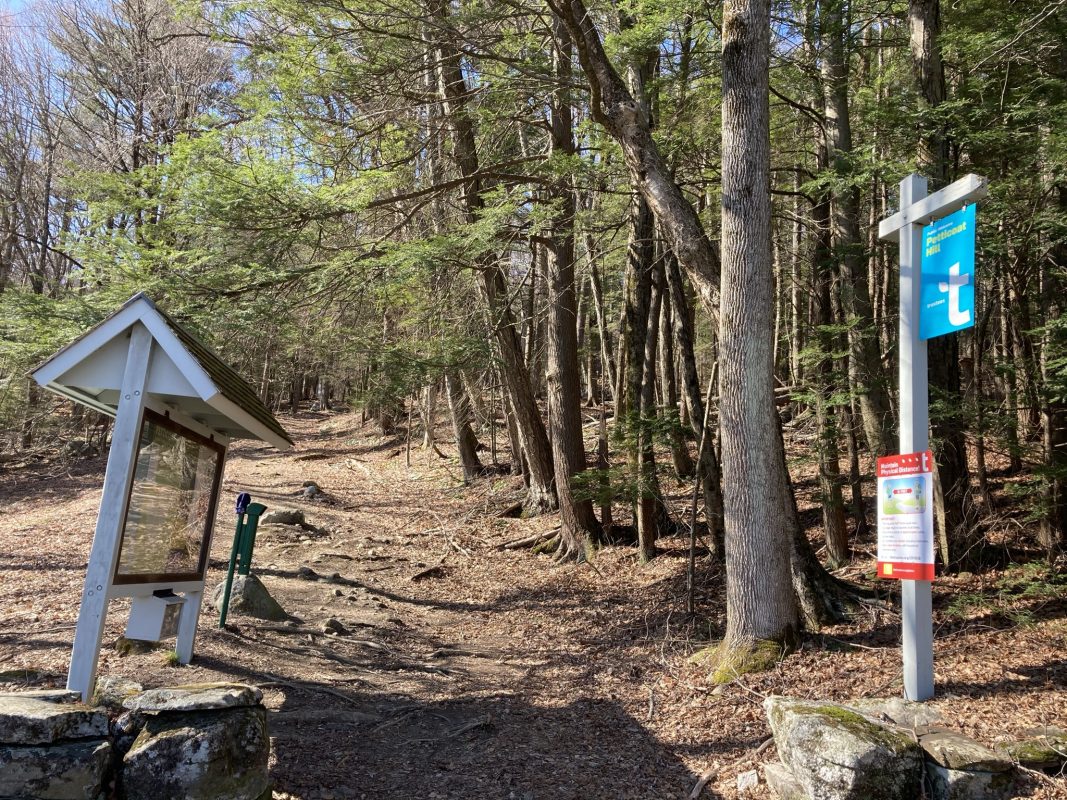 Parking and Directions:
Take Rt. 9 into Williamsburg Center. Turn onto Petticoat Hill Rd. on the south side of Rt. 9 and follow for 0.2 mi. to entrance and parking on the left side of the road. Look for the trail head and kiosk for Petticoat Hill Reservation (shown at left)