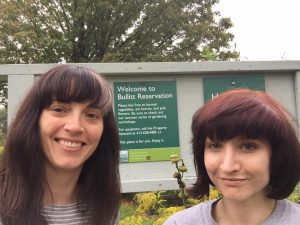 Last week, Hilltown Land Trust welcomed its new TerraCorps* members, Katie Carr and Alana Carveth. Katie is the Community Engagement Coordinator, who is serving a second year with us, and Alana is the Land Stewardship Coordinator. Learn more about both of them on our staff page.
They will be serving at HLT until July 2018. Alana will be coordinating property monitoring and stewardship activities, and Katie will be coordinating our outreach efforts. Stay tuned to our enews and Facebook page for all the latest events, volunteer opportunities, and updates!
*-TerraCorps is the new name of MassLIFT-AmeriCorps.